DJ Weedska can play salsa, kuduro, kizomba and thousands of other musical styles you had no idea you want to dance to. But you do. Because this DJ can speak the same body language with all the people of the world, and he's one of the most serious world music ambassadors in Lithuania. We are stoked to be having him in our beachball festival and even more happy he has agreed to record a promo mix for our radio. Listen up and read more about Weedska in our little interview below!
[mixcloud https://www.mixcloud.com/neringafm/neringa-fm-beachball-fest16-promo-mix-7-weedska/ width=100% height=120 hide_cover=1 autoplay=1]
How familiar are you with the concept of a DJ set on the beach? Do your remember your first one?
All of the times I played at the beach were special. I had been robbed the night before the gig at one of the festivals, so this one probably doesn't count. The rest were more successful. There have been some vinyl sets with the wind blowing on the dunes and raising the slip-mats, but it was still great! I have also played a 2-hour alarm clock dance-hall set and witnessed the people slowly waking up and starting to move. That was a great feeling.
What's the best track to wave goodbye to the sun – and then to meet it in the morning?

Tricky one… It's so hard to choose one from many. But this is an all-time favorite for the sunset:
This should play at least two times in a row at the sunrise, but only if it's the end of the party:
Does the music sound and make you feel differently in fresh air, compared to a club?
From what I've experienced I can surely tell the music sounds different for acoustic reasons. The space and time feel different, too, so is the power of music and the emotions of the listeners. I think not everything that sounds well in the club suits nature, and vice versa. Like most of the DJs, I search for the right vision according to a certain situation of time and space whenever I prepare for a set.
Do you remember your first contact with Neringa FM? How close are you to the radio station?
I think our first contact was made about 5 years ago. I have recorded a mix for the Neringa Fellow show, I also programmed a mobile phone app for the station and we have had some lovely encounters around the time I recorded my Lithuania Soul mix. I have also experienced some of the best back to back DJ sets in Neringa FM parties. A lot of great sentiments indeed, and even though I don't listen to the radio on daily basis, Neringa FM shows are among my favourites on Mixcloud.
Sports! Do you do any? Will you play volleyball during the festival?
Our relationship was complicated for a long time, but I have recently started jogging and I try to walk a few (or a dozen) km every day. I prefer football to all the other team sports so I can't promise anything about volleyball.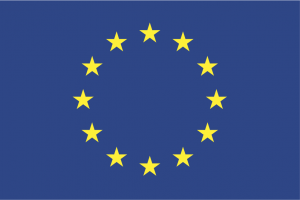 WEEDSKA special Neringa FM Beachball FEST'16 Promo PsychoTropical MIX went live on our radio April 20, at 22:00 GMT+3.
Promo mixes, are the part of Neringa FM Beachball FEST'16 promo campaign co-funded by the Erasmus+ programme of the European Union.